The True Ambassadors
Nothing is better then being owned by a Mastiff. As they age they remind us of how Noble they really are. The graying on the chin, their desire to have peace, the calming effect they have. They know what they want and communicate very well with you until you give it to them.
They also seem to know what I am going to do before I do it. I love my aging ones. Below they are pictures in the their youth playing and enjoying life they still play like that just not as long and enjoy sleeping in front of the fireplace or going for rides in the car.
Titus and Coya are my seniors pictured 8 years ago as puppies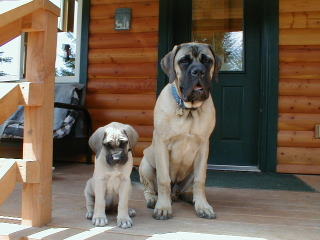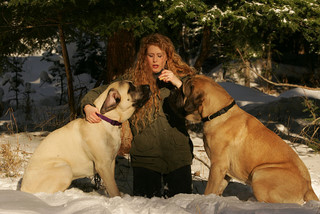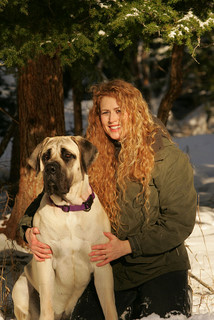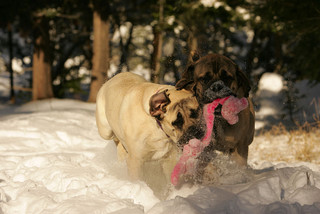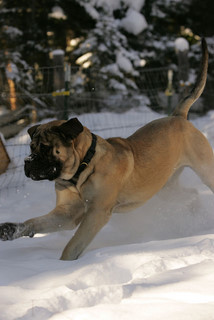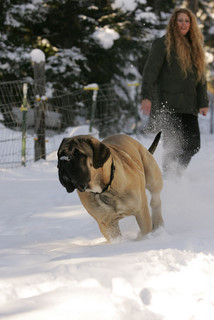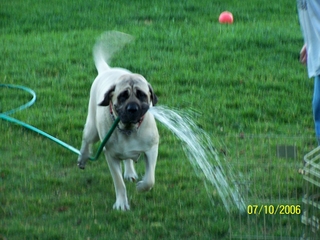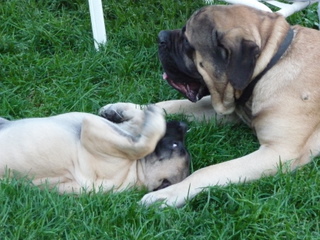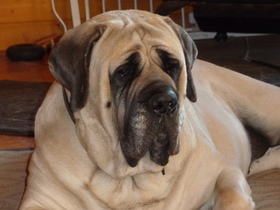 Coya 6 years old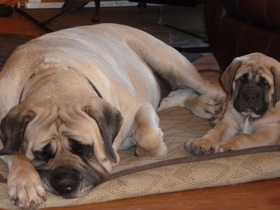 Canadian CH Marcy MTN'S Glacier Star CGC, TDI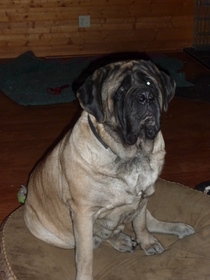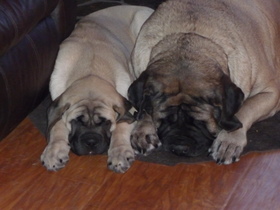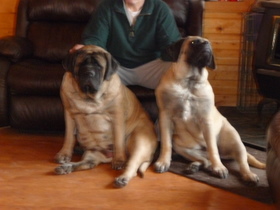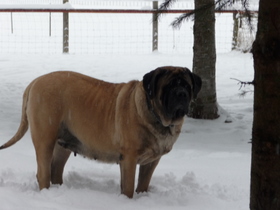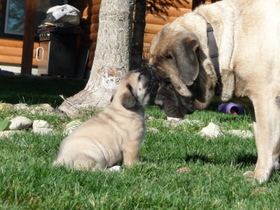 CH Marcy Mtn Glaciers Golden Legend aka "Ceeley" She was born Feb 15 2006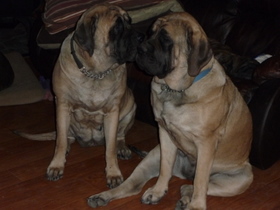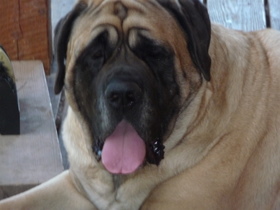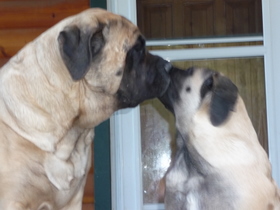 Cinder Dreamquest Simply Irresistible born April 2007

Cinder set the foundation for Glacier Mastiffs, She has an incredible old pedigree Greco and Millcreek, She was an incredible mother and loves all her babies, she has a very sweet temperament and easy going. I love you Cinder